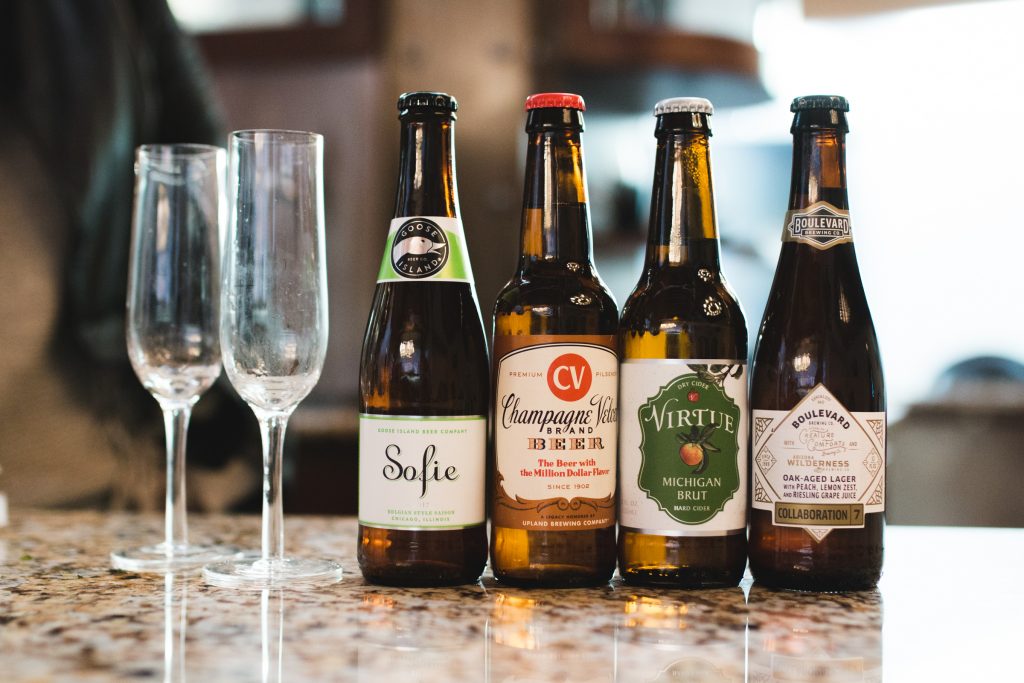 We all know champagne is synonymous with New Years Eve, but perhaps you're looking for something different this year. Something…beer-y. As such, we hand-selected four New Years Beers (and ciders) which mimic some of the distinct qualities of champagne — effervescence (read: carbonation), light body, and semi-dry to dry flavor. Be sure to use our Beer Finder to locate one of these fine beverages near you.
---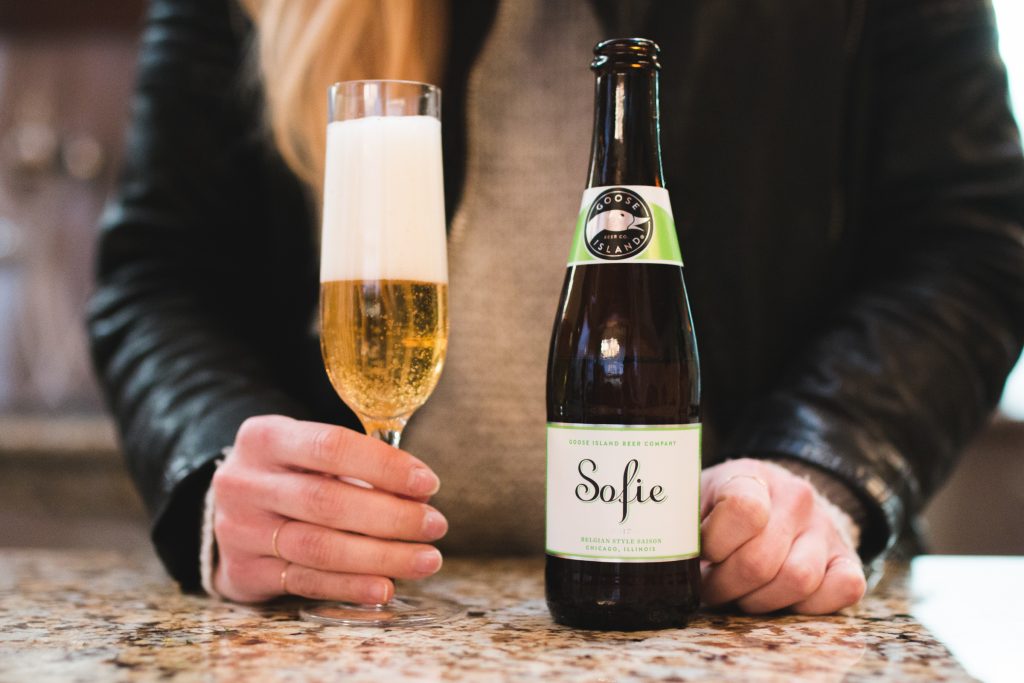 Goose Island Sofie
This Belgian-style Saison from Goose Island is perfect for your friends who "don't drink beer." Sofie is barrel-aged in white wine barrels, making for a tart, dry, sparkling ale, similar to champagne. Hand-zested orange peel is added to the barrels, imparting a subtle citrus character that makes Sofie an excellent substitute for mimosas as well (see Sofie-mosa recipe HERE).
---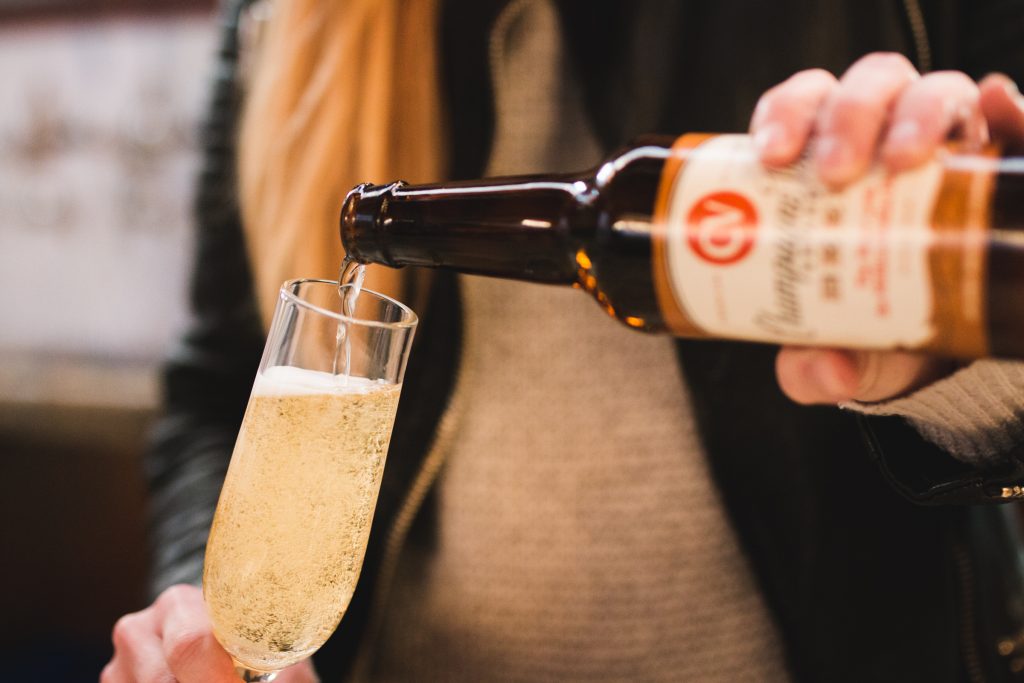 Upland Champagne Velvet
Champagne Velvet was first brewed by the Terre Haute Brewing Company way back in 1902. Over the next 50 years, it grew to become the flagship of all Indiana beers — a go-to for many of our grandparents and great-grandparents who lived in the Midwest. "Sparkling as Champagne" and "smooth as velvet" they said back then, and today, Upland Brewing carries on the brand with their 21st century-adapted recipe.
---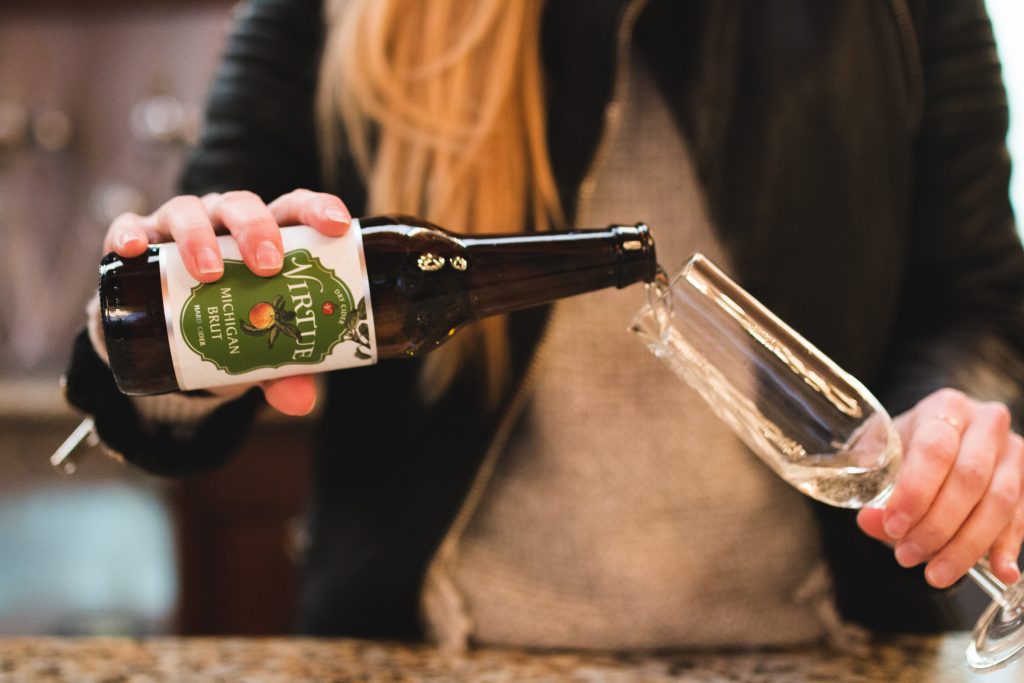 Virtue Michigan Brut
For those who prefer a drier Champagne, we suggest Virtue Cider's Michigan Brut. This French-style cider is made with 100% Michigan apples and is aged in French oak barrels for a tart, dry, and clean finish. Natural yeast from the fruit gives Michigan Brut a subtle funkiness that goes hand-in-hand with its apple tartness.
---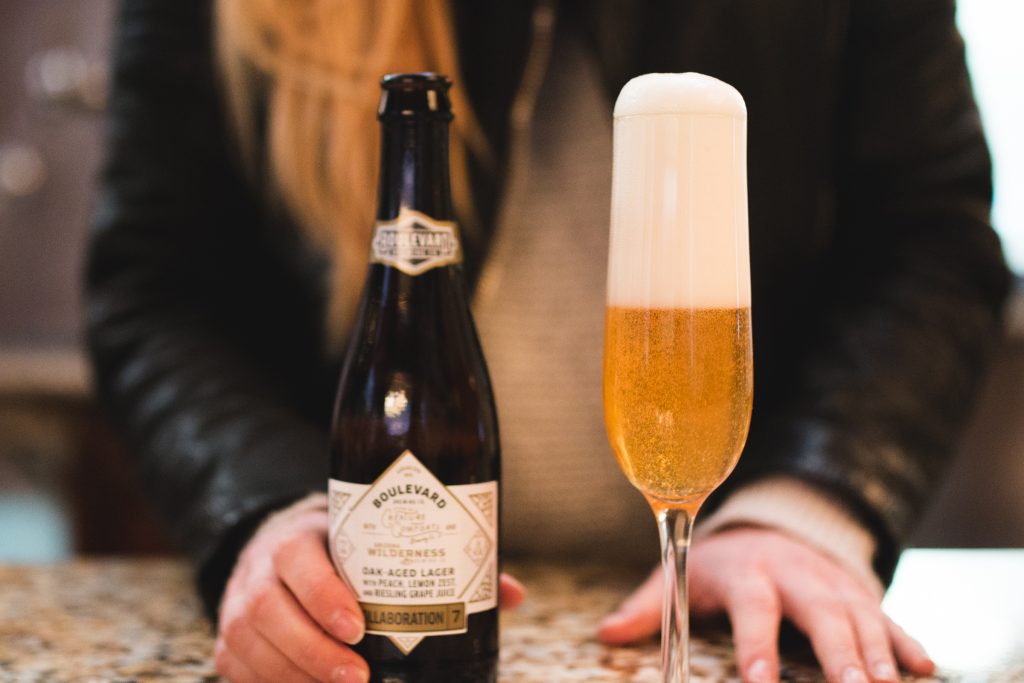 Boulevard Collaboration #7
Boulevard teamed up with Creature Comforts (Athens, GA) and Arizona Wilderness Brewing (Gilbert, AZ) for 2017's collaboration beer. Bottle conditioned with Champagne yeast, this oak-aged lager also features peach purée, lemon zest, and Riesling grape juice for an effervescent treat. Don't sleep on this beer: it's damn good.
---

---
Want to be notified of future Lakeshore Beverage Secret Beer Parties? Sign up for the Lakeshore Beverage Email Newsletter!