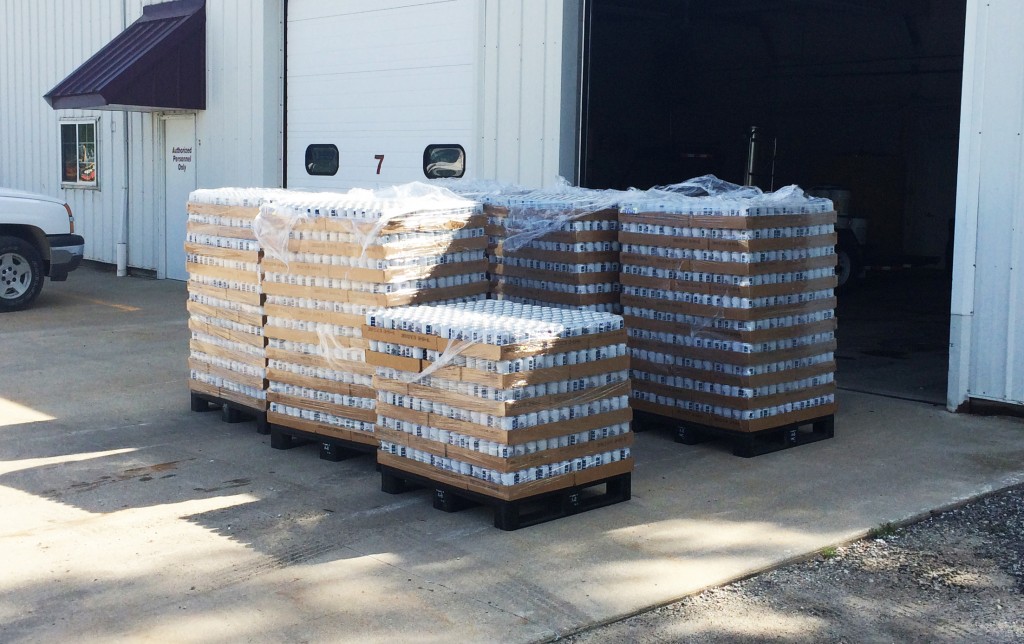 Anheuser-Busch canned drinking water has been sent to Watseka, IL in an effort to aide local residents after the county-wide flooding. The town has experienced major flooding and dozens of families have been evacuated from their homes.
The drinking water will be available for Watseka residents to pickup on Friday, July 24th between 12 and 8pm at the old Watseka Ford/Lincoln Dealership at 100 N. Jefferson Ave.
About Anheuser-Busch Disaster Relief Water
Anheuser-Busch has helped disaster victims since 1906, when Adolphus Busch donated funds to help San Francisco earthquake victims. When disasters strike, Anheuser-Busch and its distributor family are ready to be part of the recovery by providing a helping hand to our friends in their time of need.
Since 1988, Anheuser-Busch has packaged more than 72 million cans of fresh drinking water and donated it to emergency relief organizations following natural disasters.