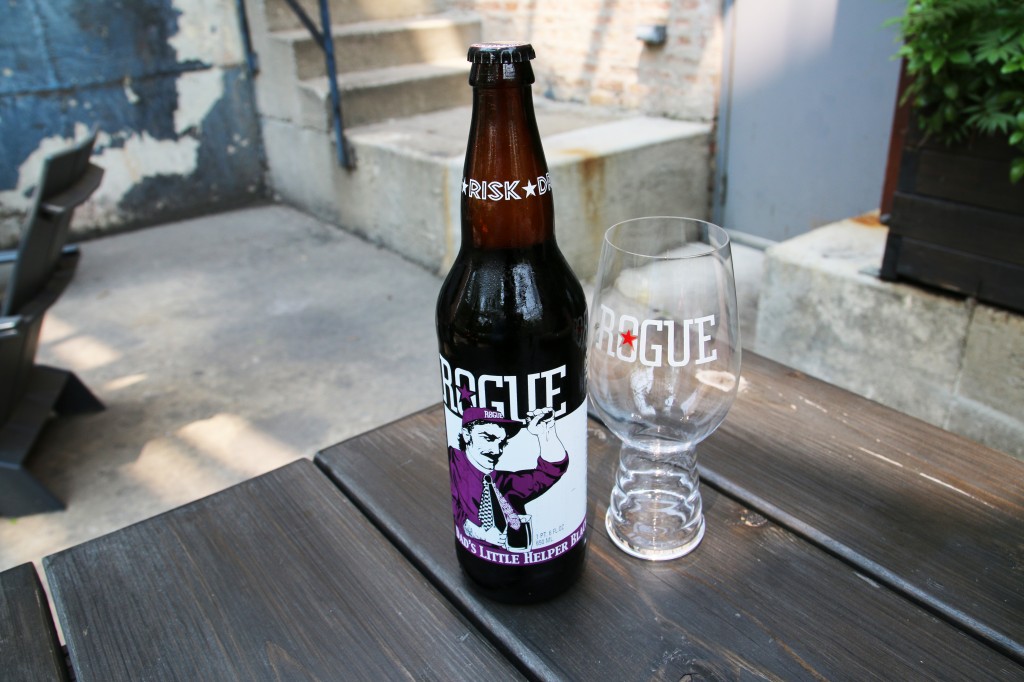 Father's Day is coming up and at the time of reading this post, you still haven't bought your Dad a gift. Well, we've got you covered. If your Dad likes beer (and we sure hope he does), Rogue Ales makes the perfect Father's Day present. It's called Dad's Little Helper and it's a delicious Black IPA.
We sat down with Lakeshore Beverage's Rogue Ales Brand Manager, Alaina Kantner to learn more about the beer. Check out Alaina's beer review and ENTER TO WIN an immediate gift-boosting Father's Day Gift Pack from Rogue Ales!

---
Rogue Ales Dad's Little Helper Black IPA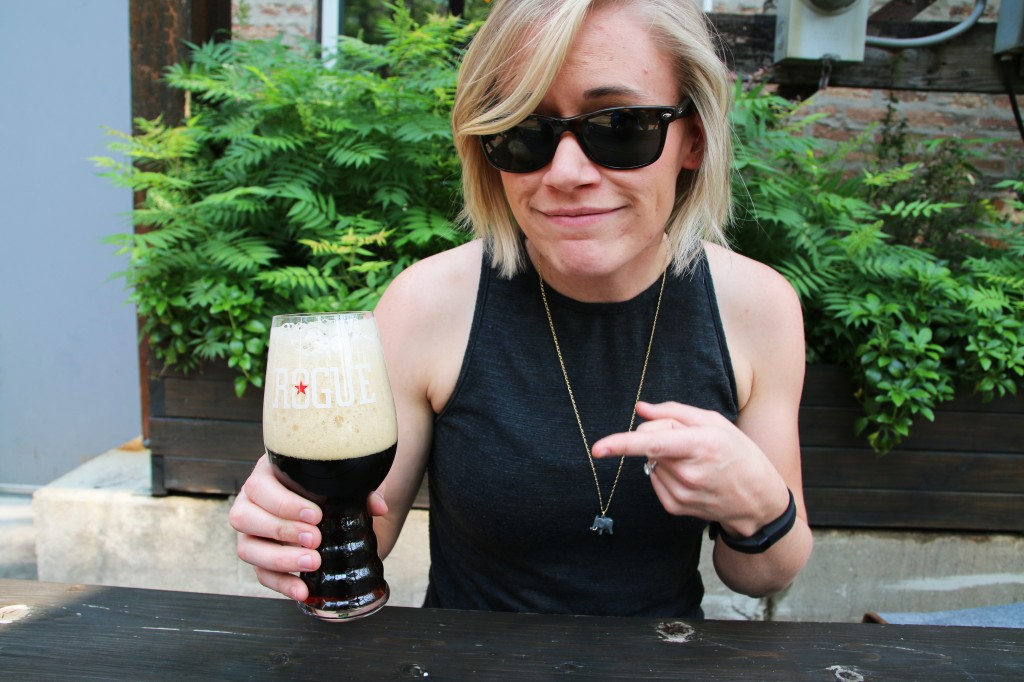 This is Rogue Ale's Dad's Little Helper Black IPA. It's a black IPA that they brew every year to celebrate Father's Day. The brewery wanted to do something to celebrate Dads and how cool Dads are.
The Origins of Father's Day
I didn't know about the origins of Father's Day until this beer but apparently after the death of his wife, this guy named Henry Jackson Smart had six kids that he had to raise on his own. When one of his daughters got older she was really inspired by what he did and started working to establish a Father's Day in America. The first Father's Day on record was June 19th 1910 and then in 1924, Calvin Coolidge proclaimed the third Sunday in June to be Father's Day. It was just some girl that really liked her Dad because he had to raise six children on his own.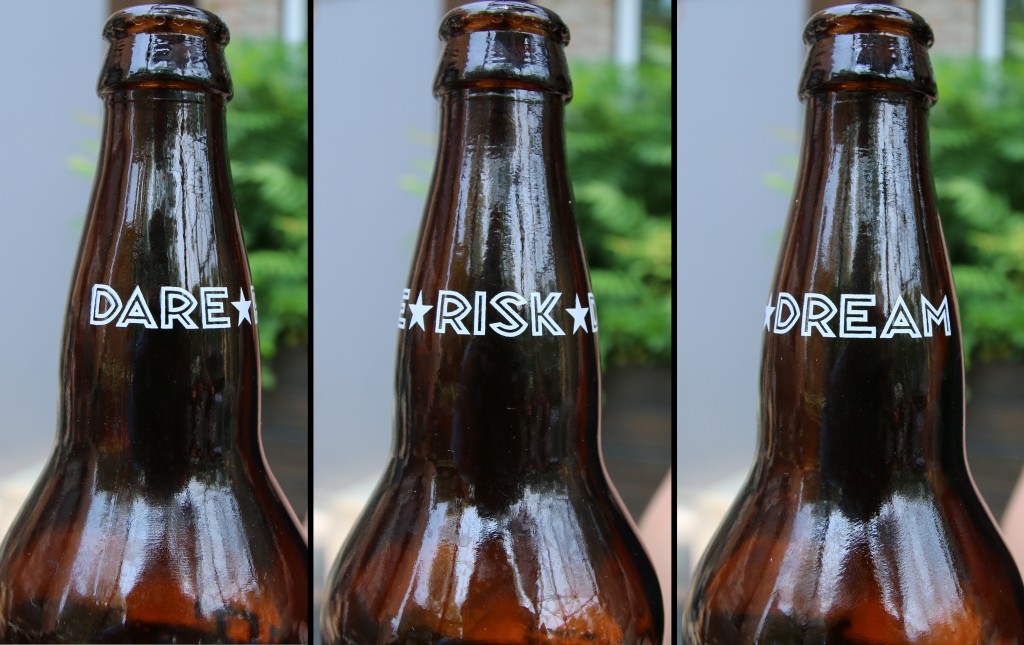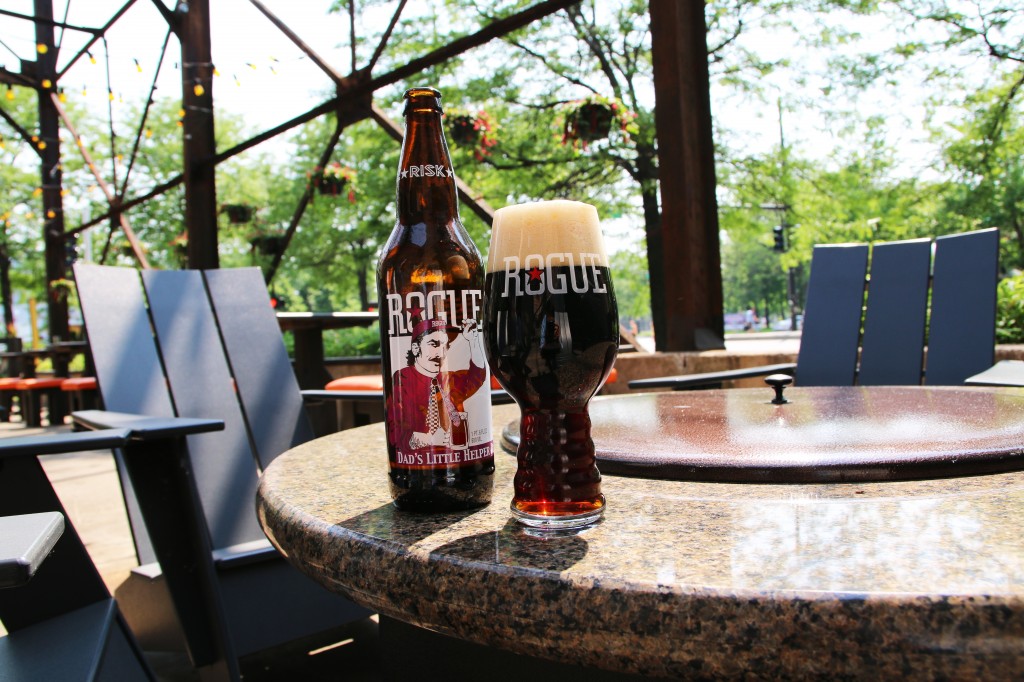 Rogue Ales: Brewed For Occasions.
Rogue is really into brewing for occasions. So they have a Mother's Day beer, an Irish Lager for St. Patrick's Day, a chocolate beer that they put out for Valentine's Day… there are a bunch of occasions each year. They believe that it's a lot more fun to do beers that celebrate something special. That's where this Father's Day beer comes in.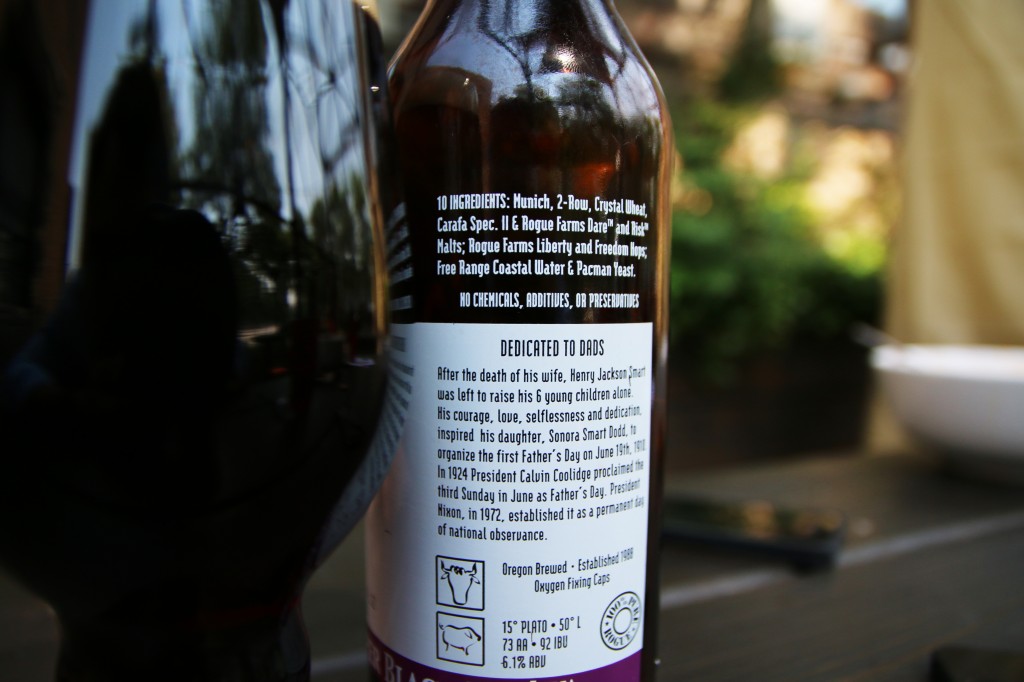 It's pretty important to celebrate Father's Day. I think it's probably a tough job to be a Dad. I don't know for sure because I'm not a Dad… but it's probably pretty tough so this beer helps you kick back at the end of the day and enjoy it. Helps Dads relax. It's about celebrating the Dads.
The Glassware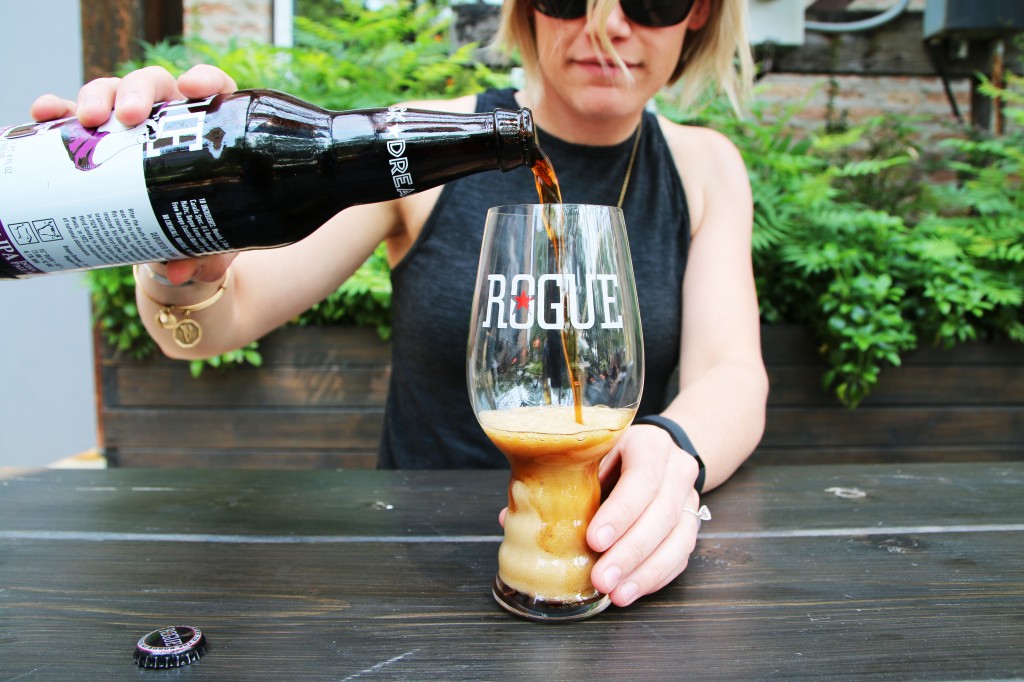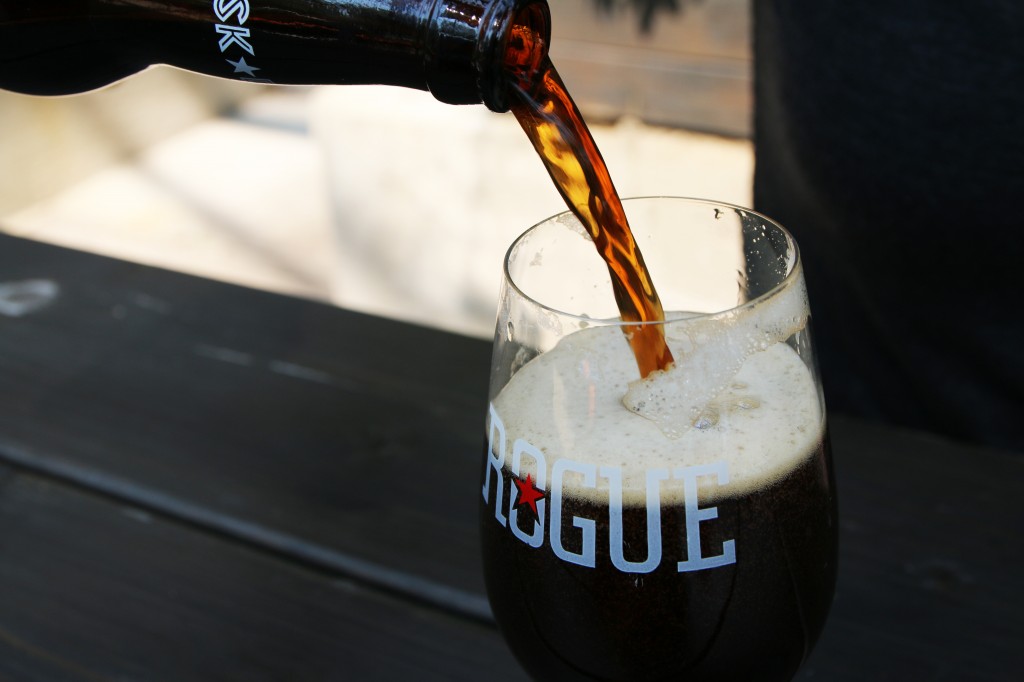 Spiegalau is the best of the best when it comes to beer glassware and Rogue helped to design this glass. The glass shape is especially great for things like head retention. As you can see with this, I'm sitting here waiting for the head to go down and it's just chilling.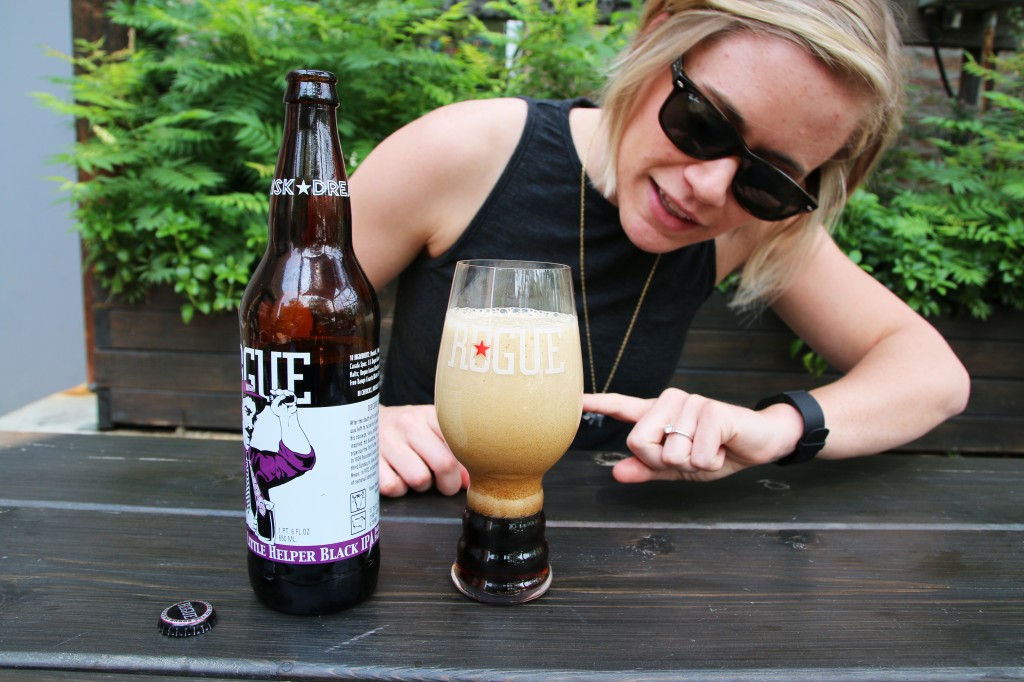 The funnel shape of the glass drives that aroma up into your nose whenever you're drinking. Speigelau's glass is super thin and you can pour a cold beer into this glass and put it down and come back in two hours and it's still cold. Even though it's so thin, it doesn't warm in your hand. You can sit here on a hot day with a warm hand and it won't warm the beer quickly. It's pretty amazing.
Tasting Notes: Rogue Ales Dad's Little Helper
Appearance: The beer has an off-white colored head, it's nice and fluffy. There's a deep mahogany color to it and at the bottom you can see some reds, maybe some burnt orange. Up here you can see it's super fluffy, almost like a cloud, but then down at the bottom of the head you can really see where the carbonation plays into the head retention because you can truly see the individual bubbles.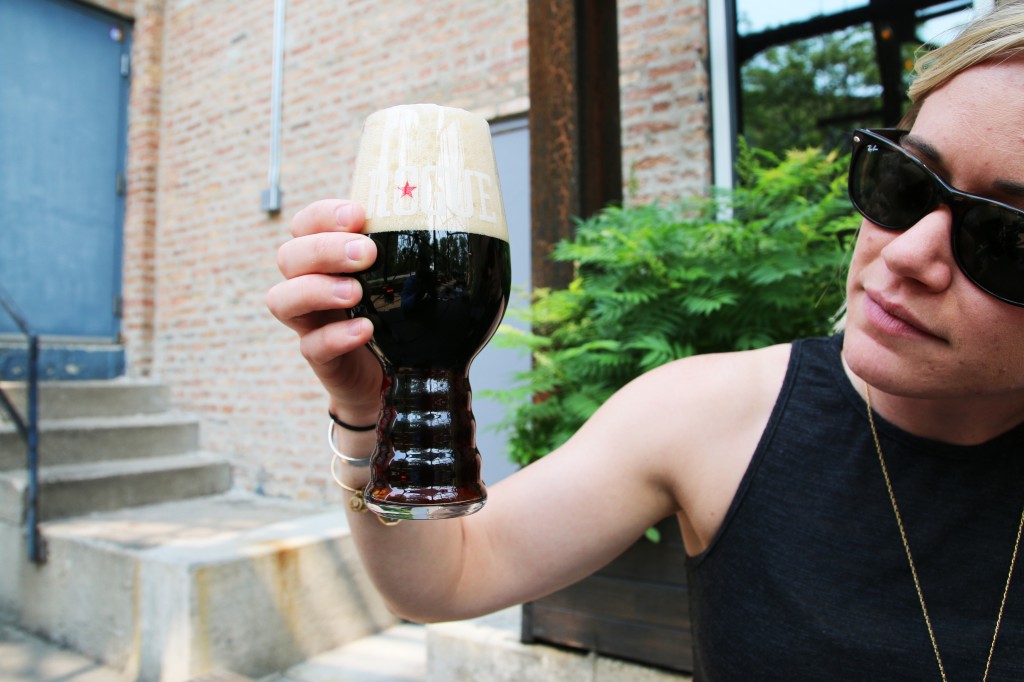 Aroma: There's some really great pine, grapefruit and resin aromas but then you're also getting some malt characteristics to balance it out, like toasted bread, roasted coffee.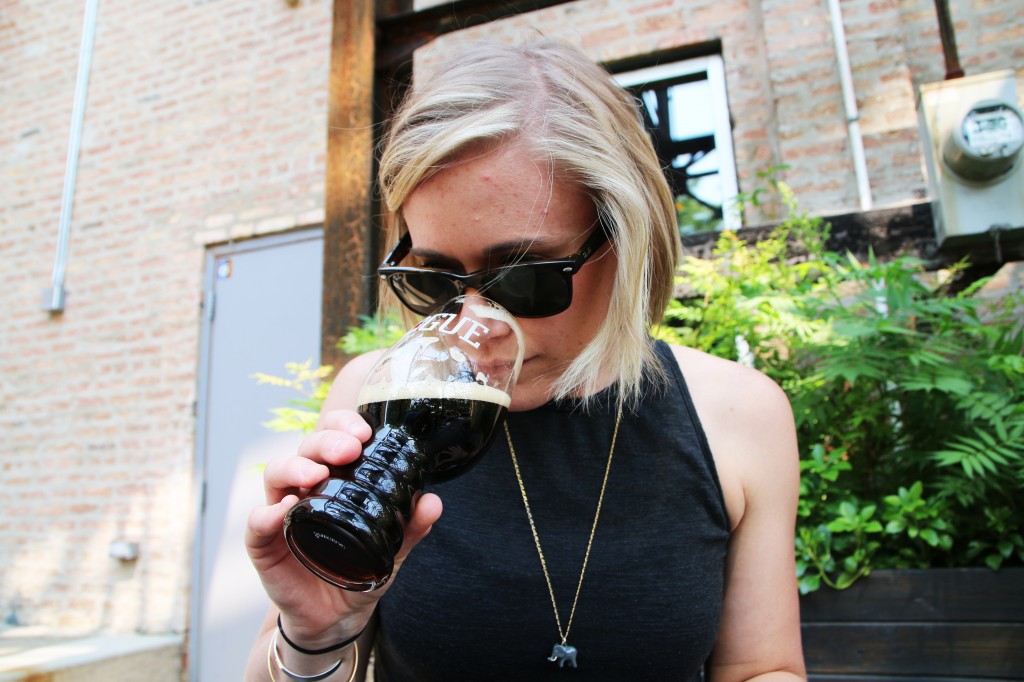 Taste: Everything kind of hits you at once. The flavors marry really well together. So, up front you get this little bit of intense pine, hop burst and then immediately those roasted malts come in and balance it out, add a little bit of a sweetness to it, a little bit of a burnt or toast quality to it.
Mouthfeel: It has a nice medium mouthfeel and mid-carbonation. Those bubbles help scrub the hop bitterness off your tongue when you swallow the liquid so you're not left with a hop bomb on your palate.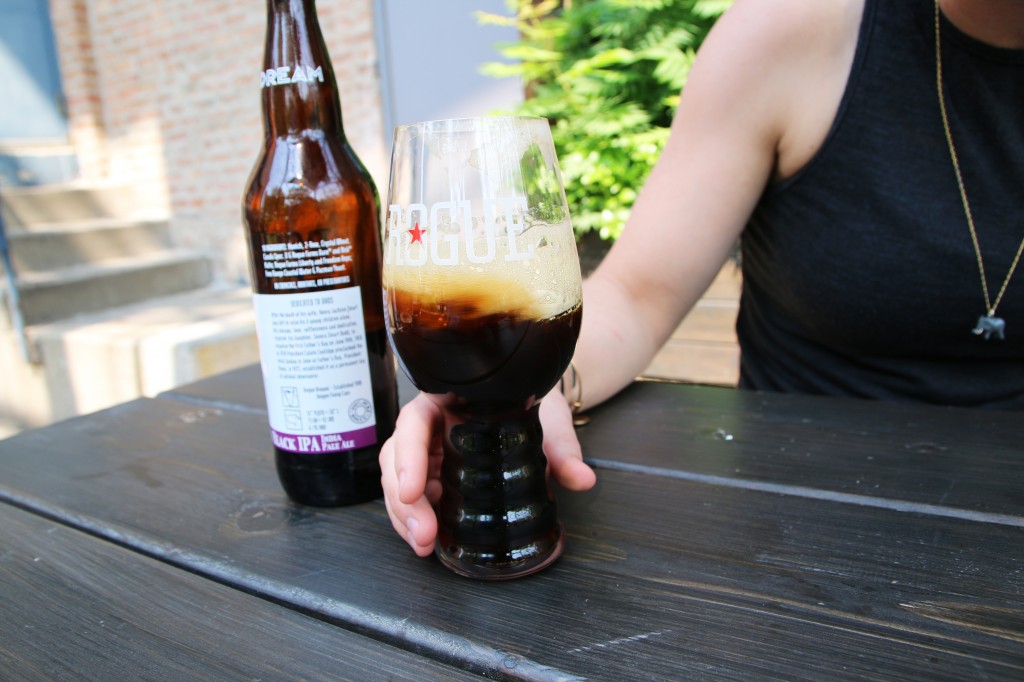 Conclusions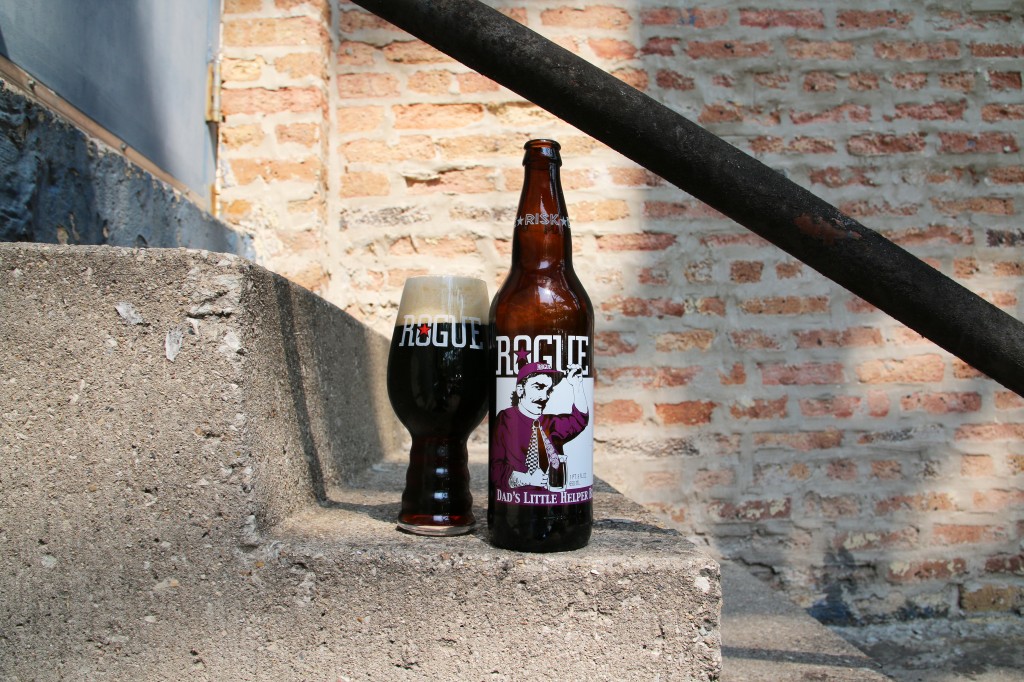 Rogue's Dad's Little Helper is a fantastic marriage of malts and hops that come together really nicely, especially for being 92 IBUs (International Bitterness Units). It's pretty incredible how drinkable it is. It's incredibly well balanced. It's definitely hoppy, there's no denying that, but it doesn't drink like a 92 IBU beer. It's quite enjoyable.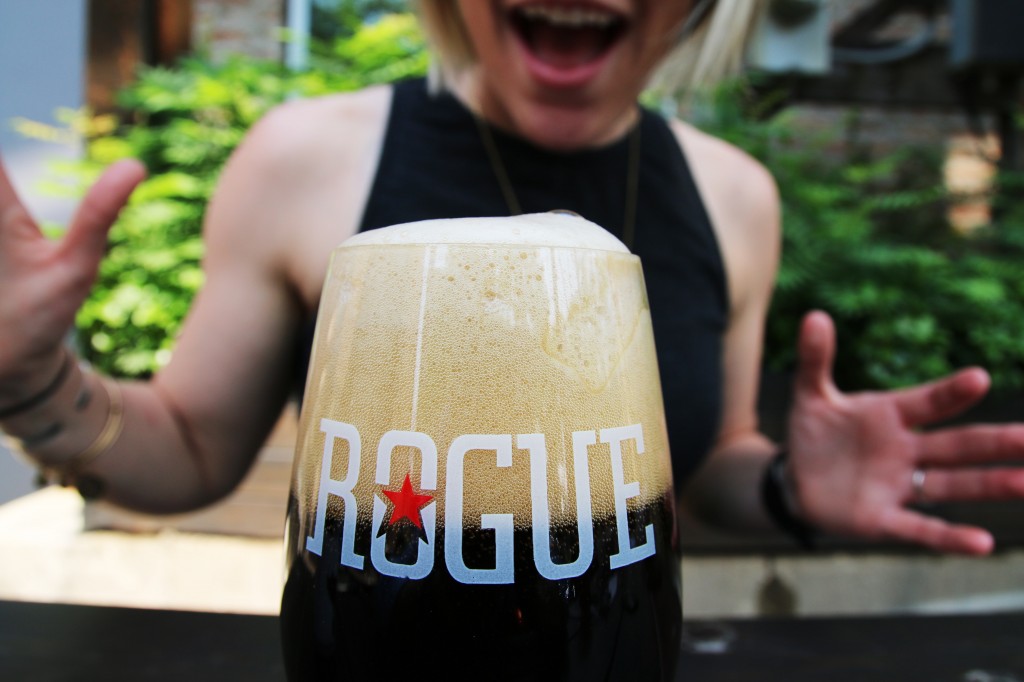 ---
Enter To Win a Father's Day Gift Pack From Rogue Ales!

Enter to win a Father's Day Gift Pack from Rogue Ales featuring two Rogue branded Spiegelau IPA glasses, one bottle of Rogue Rations Hopsalt, and one bottle of Rogue Rations Dead Guy Whiskey BBQ Sauce.