When White Sox fans visit Guaranteed Rate Field this season, they'll be hard-pressed to miss the gigantic Goose tap marker sitting atop the right field bleachers. As part of a new marketing agreement between the White Sox and Goose Island, the section will now be known as "The Goose Island," literally surrounded by cascading water and directly above the Goose Island Craft Kave. TJ Annerino, Director of Experiential Marketing for Goose Island, was part of the driving force behind the project.
"I wanted to do something eye-catching, something that would get the chatter going," says Annerino, who has been working at Goose for about six years. Drawing inspiration from notable stadium build-outs in Arizona (pools), Milwaukee (slide), and Kansas City (fountains), Goose Island and the White Sox collaborated to come up with The Goose Island.
---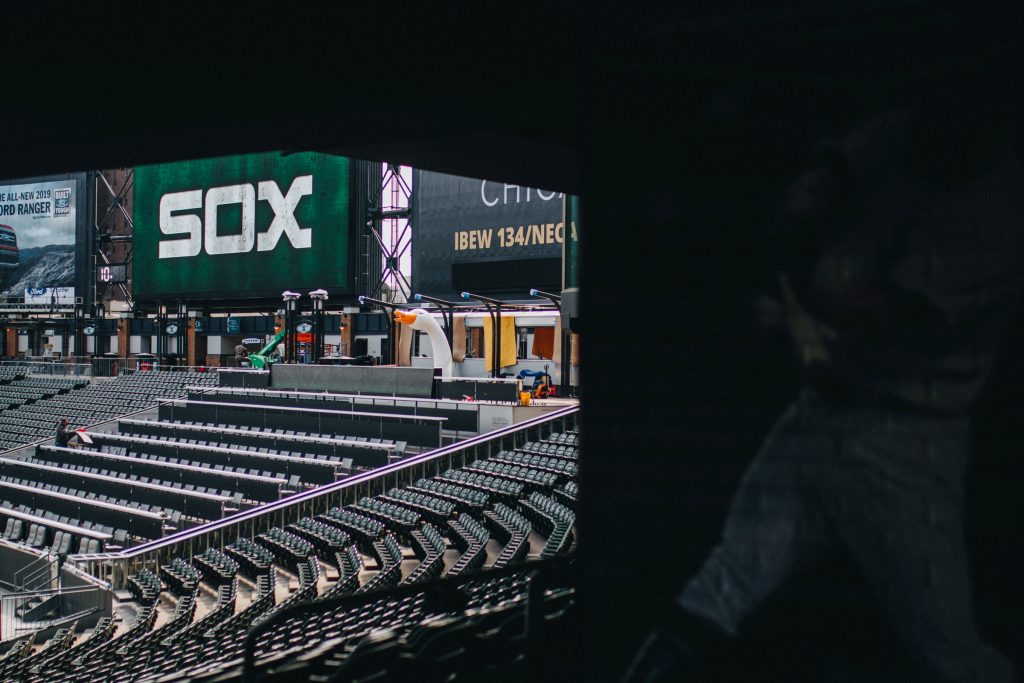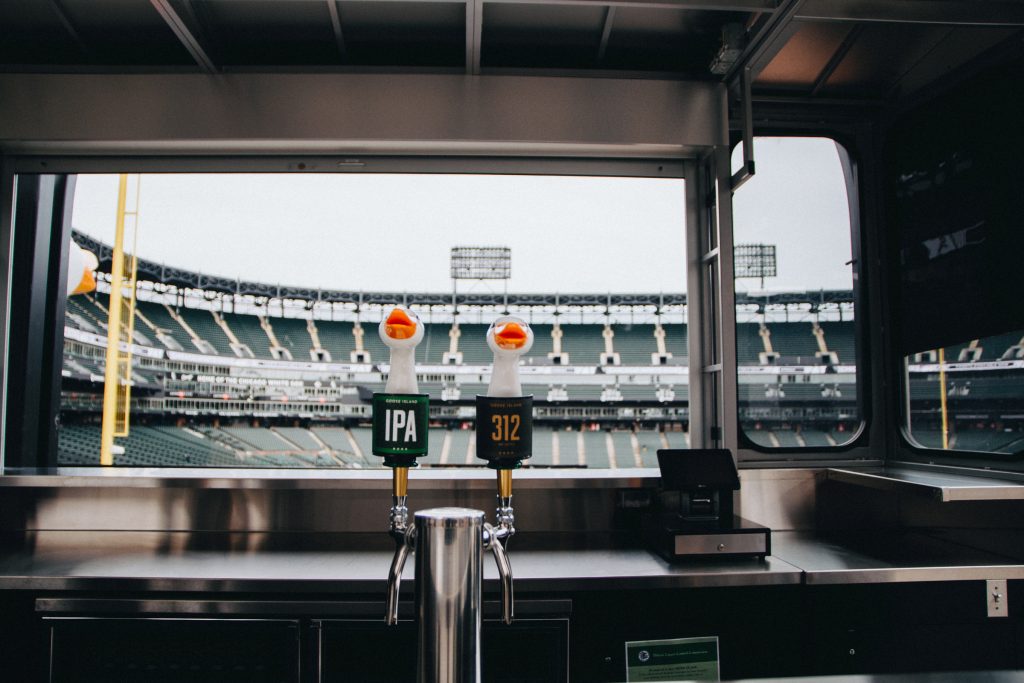 At the top of the right field section, guests can grab a beer from the concourse bar (fashioned after a CTA railcar) which anyone 21 and over can go to — you don't need a Goose Island ticket for this. "It's a great view. Grab a beer and stand in front of the Goose head right there," says Annerino.
Go a few steps down from the concourse, and there are standing room seats with drink rails and plenty of outlets to charge your phone. Due to the amount of space to move around in this area, Annerino recommends it for a group of friends who want to watch the game together. "It's the perfect spot for that," he says.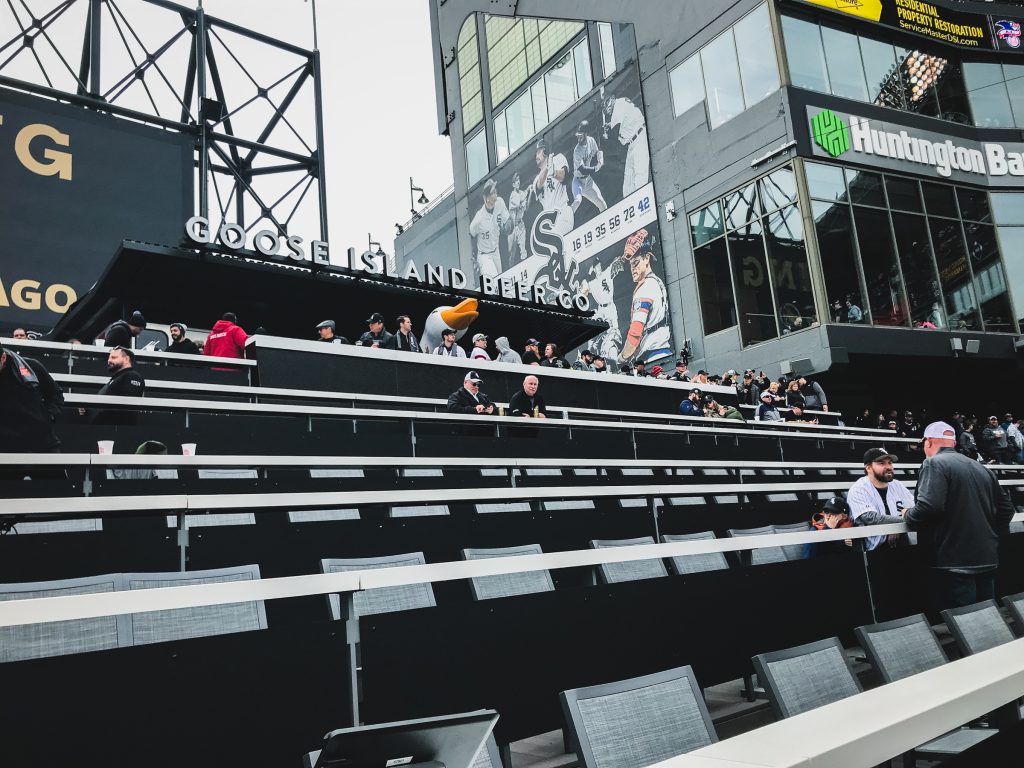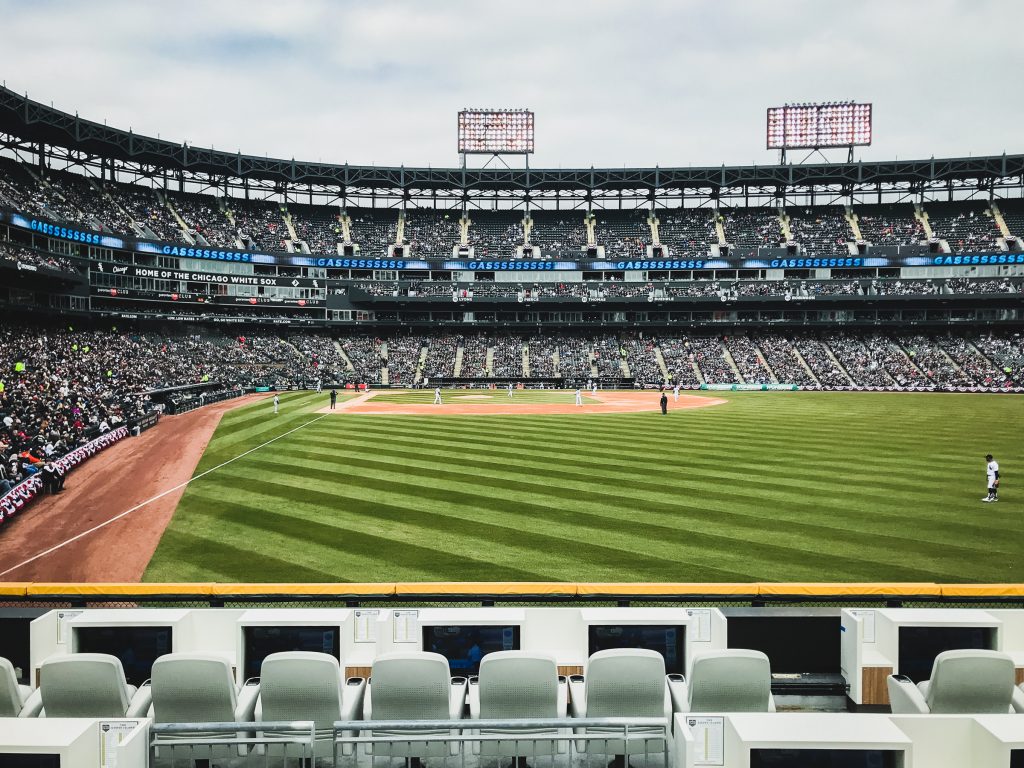 Now here's where it gets really nice. Closer to the outfield fence, you'll find all-weather premium seating outfitted with individual televisions for guests to watch other baseball games and sporting events if they choose. This area also receives waiter service for food and drink orders — not a bad way to enjoy a Sox game.
And finally, further down the section, there are a handful of those same all-weather premium seats, but they're located right along the warning track and inside the Craft Kave. "I think there's something like 50 different beers you can get in the Craft Kave from breweries all over Chicago – tons of different local breweries in the section which is great," says TJ. "It's like a liquor store: you walk up to the cooler, grab what you want, and then you pay for it – it's like heaven."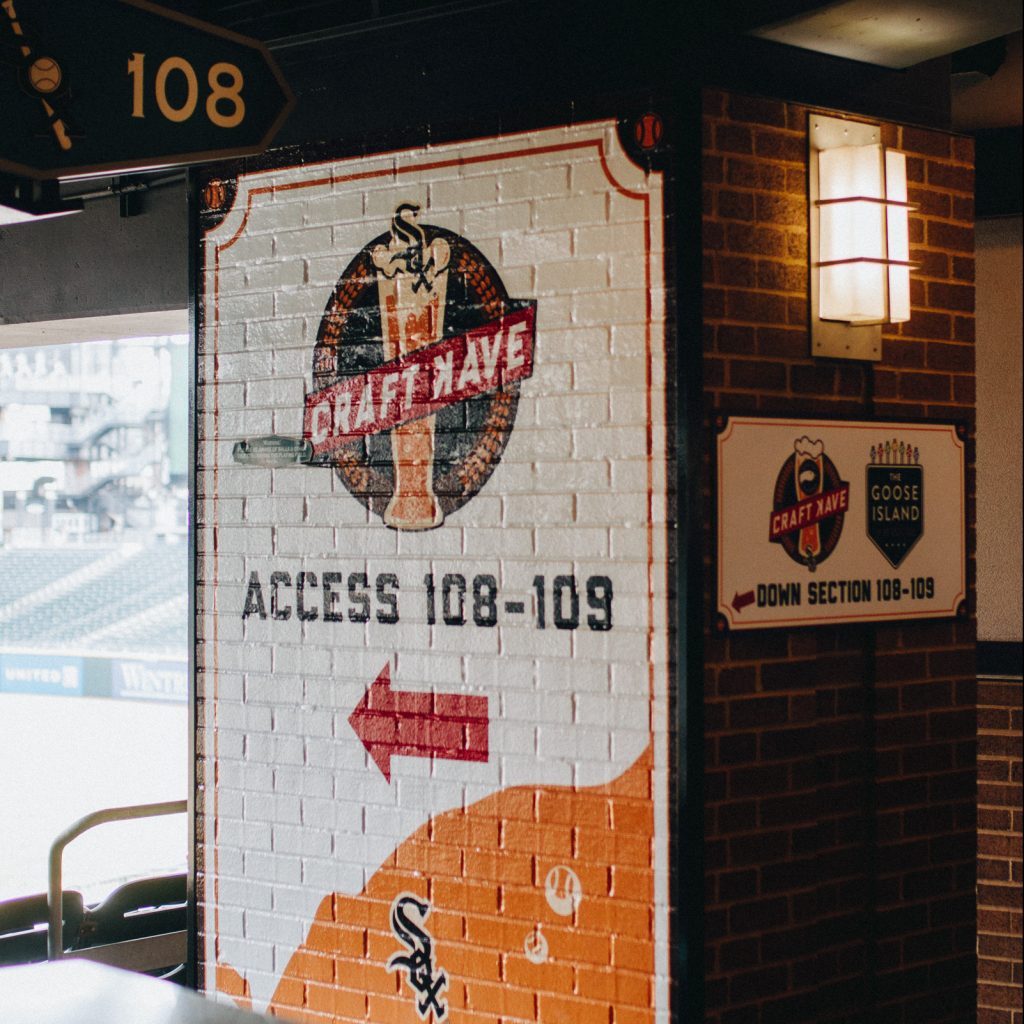 Great, now how about some free tickets?
Want to experience The Goose Island for yourself? Of course you do! That's why Goose Island is hooking you up with a pair of tickets in the VIP Premium Seating to the White Sox vs. Boston game on Thursday, May 2! Must be 21+; must be able to pick up tickets in-person at Lakeshore Beverage. Winner will be notified on April 29. Enter to win below.