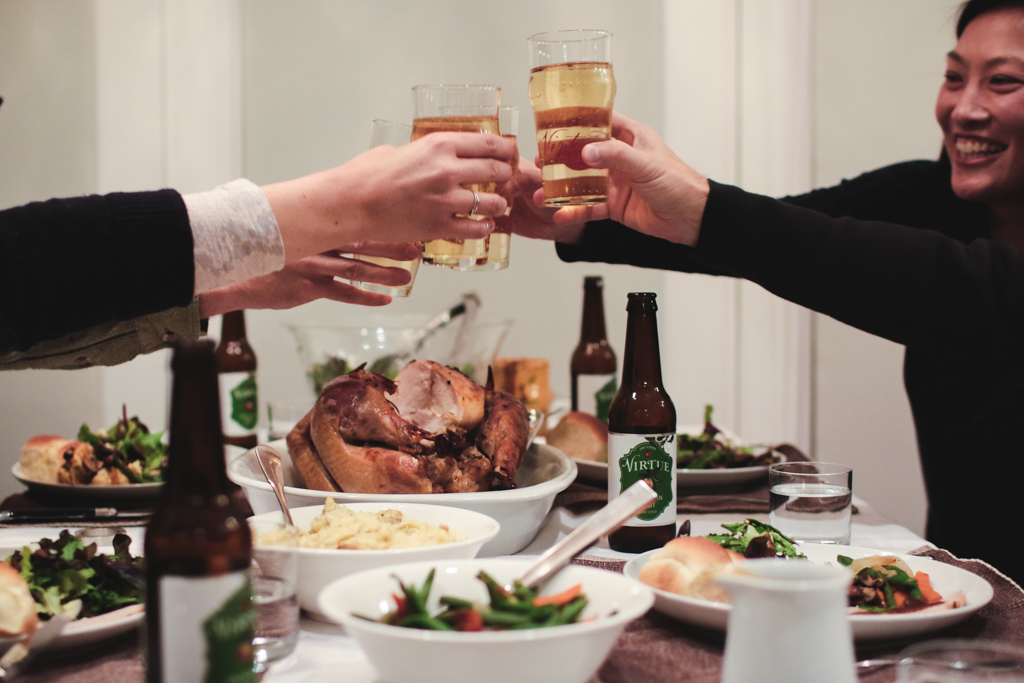 You've sent out the invites, cleaned the house and done all your errands, save for the inevitable last-minute trips to the grocery store. Maybe you're going big and deep frying the turkey, just be sure to have a fire extinguisher on hand. Needless to say, if you're hosting Thanksgiving dinner this year, you have a lot on your plate (pun). To show off how great a host you really are, a fine variety of beverages is key. So to save you some crucial time at your local liquor or grocery store, our experts at Lakeshore Beverage put together a Thanksgiving Beverage Guide to please a variety of guests and palates at your big meal. Each of these beers and ciders can be found nearest you with our handy-dandy BEER FINDER.
---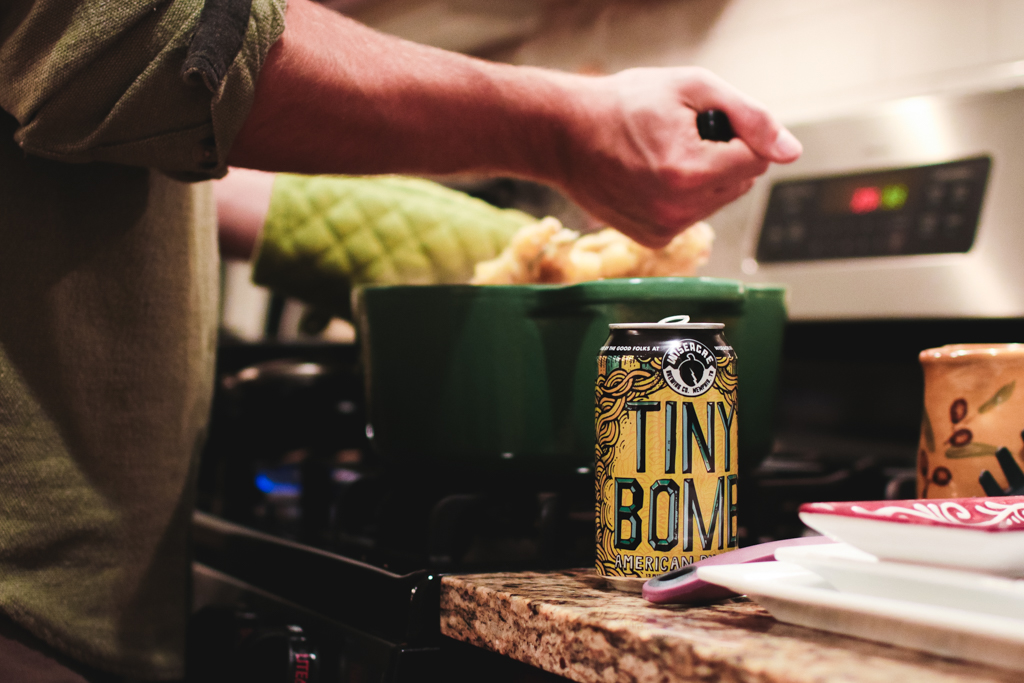 The Hangout Beer
Tiny Bomb, Wiseacre Brewing Company
Pilsner, 4.5% ABV
We recently launched Memphis, TN's Wiseacre Brewing Company into the Chicagoland market and it's no surprise that their American Pilsner has quickly become a local favorite. Made with some of the softest water in the country (nearly on par with that of Pilsen, Czech Republic), Tiny Bomb utilizes both German and American pilsner malt and is spiked with 50 lbs. of wildflower honey which gives way to delicate aromas of sugar and clover while keeping the beer crisp and dry. This is a beer that will keep you quenched and coherent whether you're putting the final touches on the turkey or talking politics with your family.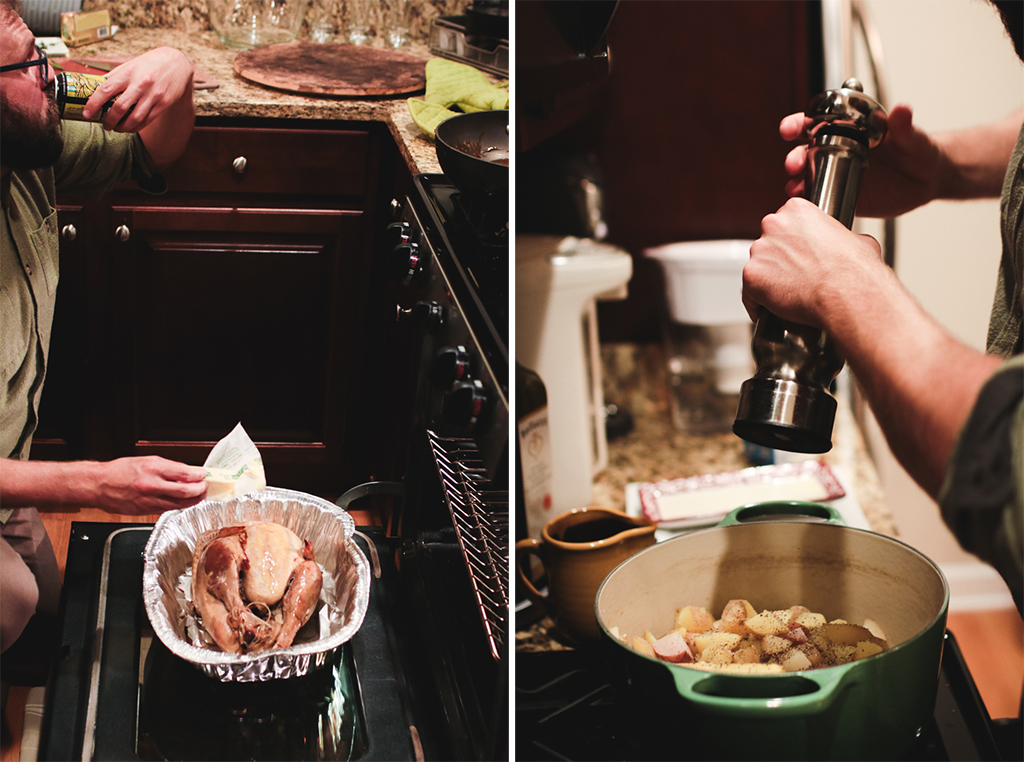 ---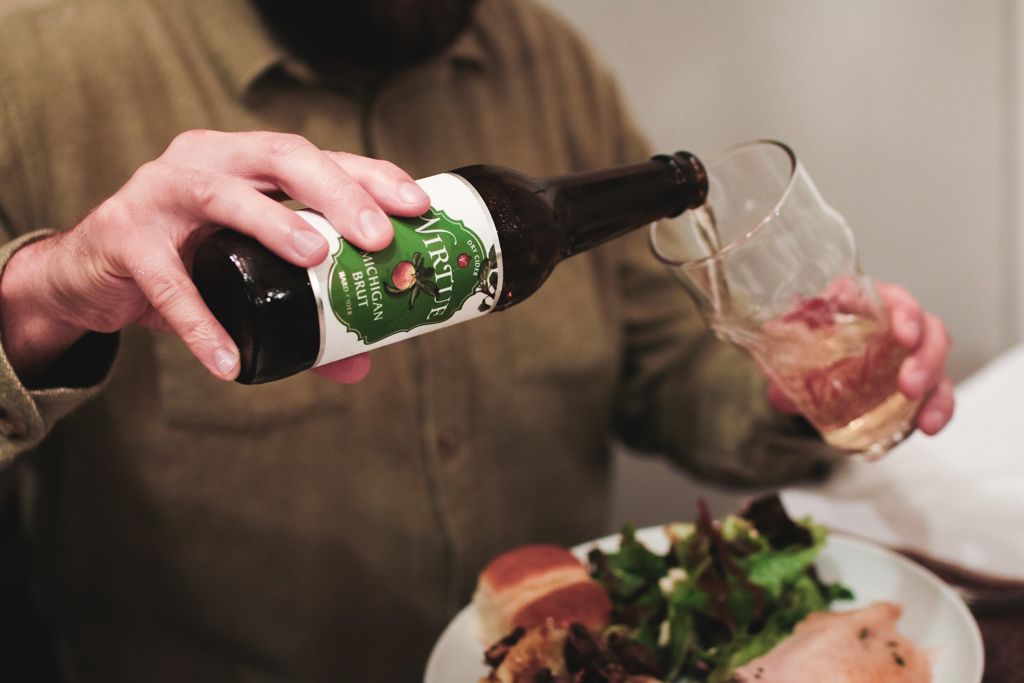 For the Wine Drinker
Michigan Brut, Virtue Cider
Hard Cider, 6.7% ABV
I'm sure we all have those friends and relatives who "don't drink beer." We get it, it's not for everyone. Michigan Brut from Virtue Cider is a dry farmhouse cider made from Michigan apples and aged in French oak barrels which likens its aroma to something a wine drinker would recognize. The acidity of Michigan Brut helps cut through the fat in rich foods like roast meats, mashed potatoes, and gravy. Many Thanksgiving dishes already call for apples, too – whether that's in the stuffing, pie, or even in the turkey itself – so there's a natural flavor complement with the cider as well.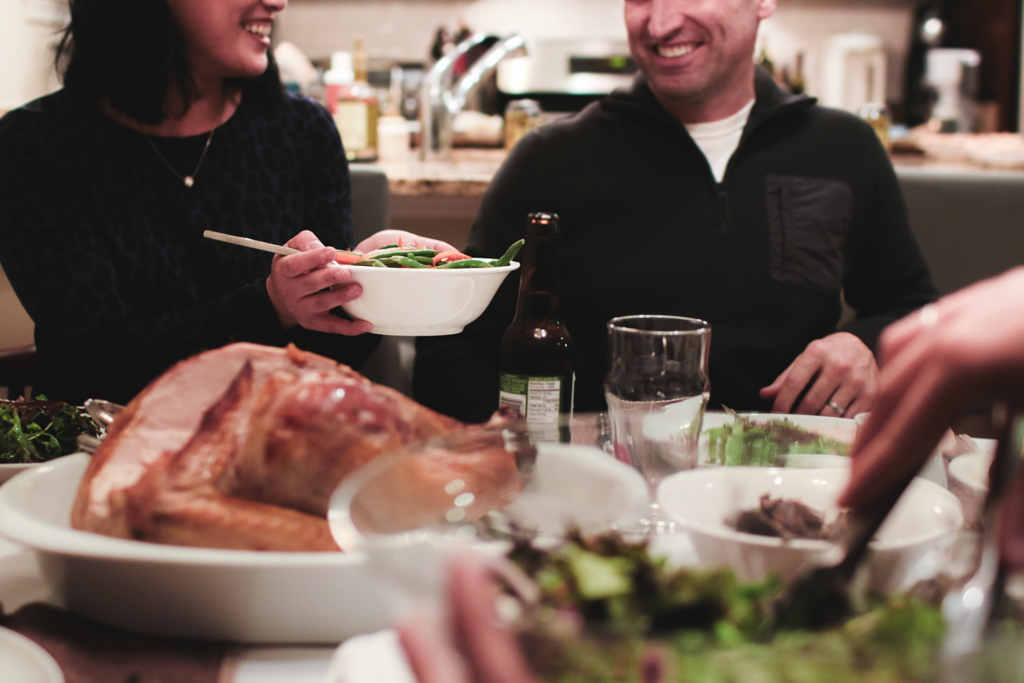 ---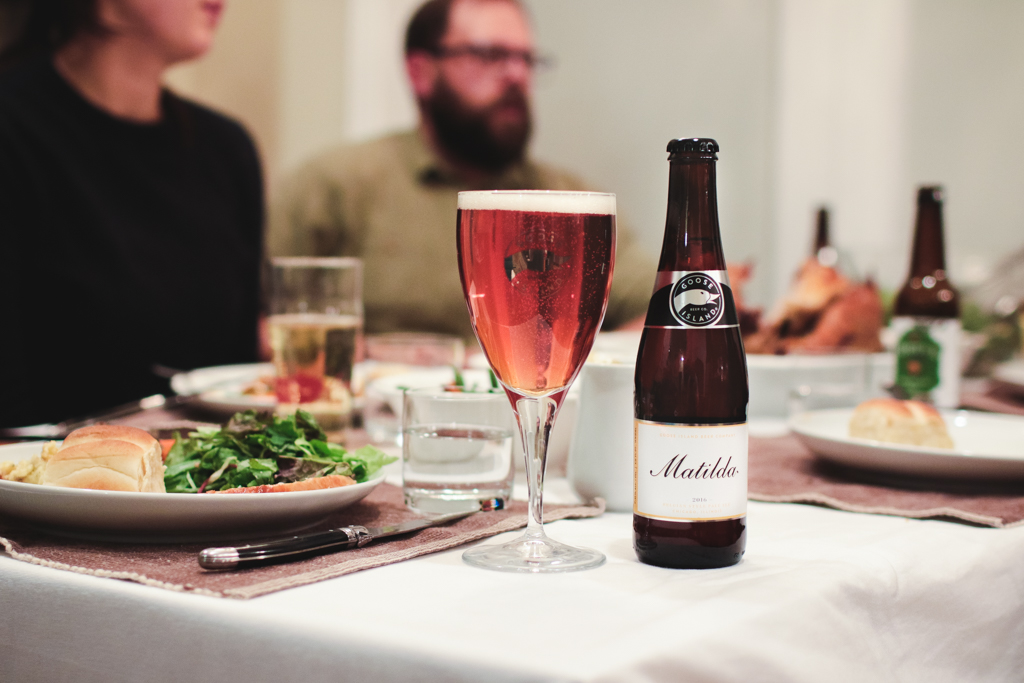 For the Meat Lover
Matilda, Goose Island
Belgian-Style Pale Ale, 7.0% ABV
Matilda from Chicago's own Goose Island is one of the most food-friendly beers out there. Its high level of carbonization is great with food because it helps scrub and cleanse the palate in between each bite. With the combination of the malt roast, high alcohol content, and Belgian yeast profile, Matilda is a go-to with roasted meats and cream-based dishes like casseroles or cheesy potatoes. It will stand up to a pork loin, lamb or beef roast but not be so heavy that it weighs you down.
---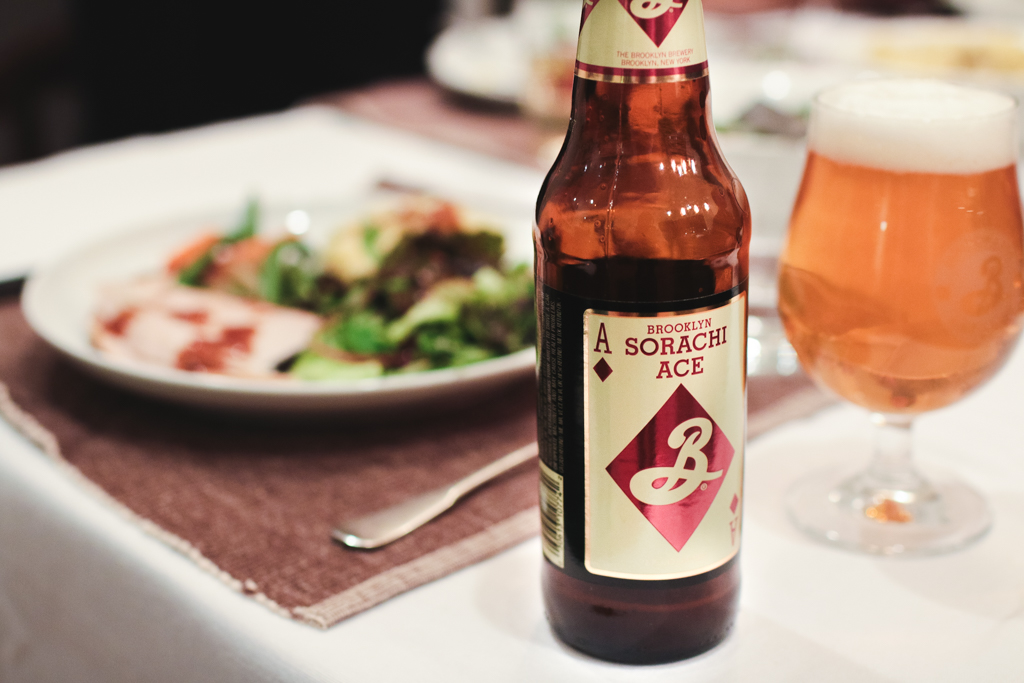 The Utility Player
Sorachi Ace, Brooklyn Brewery
Saison, 7.2% ABV
Sorachi Ace is a Saison brewed with Sorachi Ace hops which have a naturally lemon and herbaceous character to them. Combine that with the Saison yeast, and you get a spicy beer with citrus qualities that will complement dishes that call for citrus and herbs like roasted vegetables, fall salads, and turkey — basically everything that will be served at your Thanksgiving dinner. Its especially effervescent body refreshes the palate after each bite, making this beer an excellent food-friendly option for a wide variety of dishes.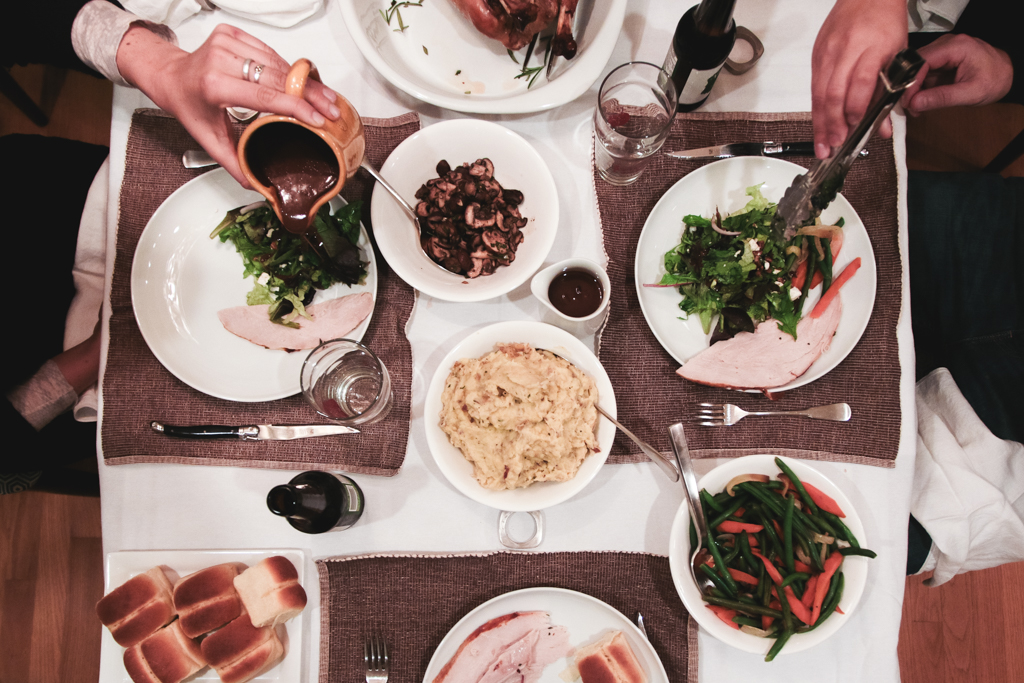 ---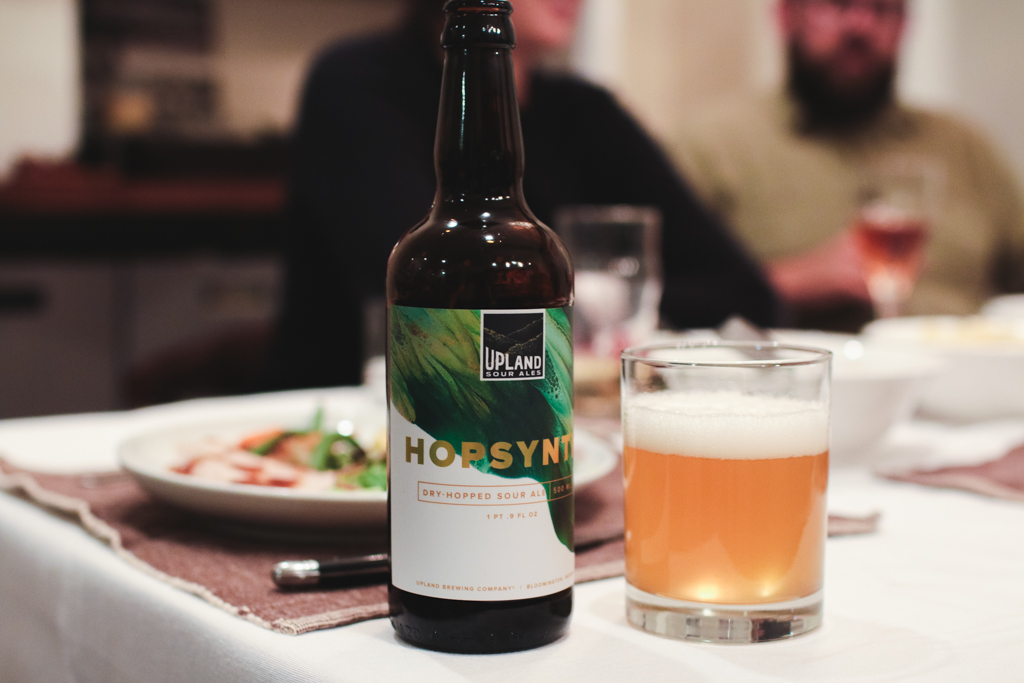 For Living on the Wild Side
HopSynth, Upland Brewing Co.
Sour Ale, 6.0%
One of our favorite new beers this fall was HopSynth from our friends at Upland Brewing Company. Part of their esteemed sour beer lineup, HopSynth is unique in that it's dry-hopped with Mosaic and Equinox hops — both of which burst with grapefruit, herbaceous, and pine-like aromas. HopSynth is a perfect gateway beer for those interested in trying wild fermented sour ales but might be a bit hesitant. Have this beer with dinner or desert — the fruit components will go well with turkey, salad, and fruit pies.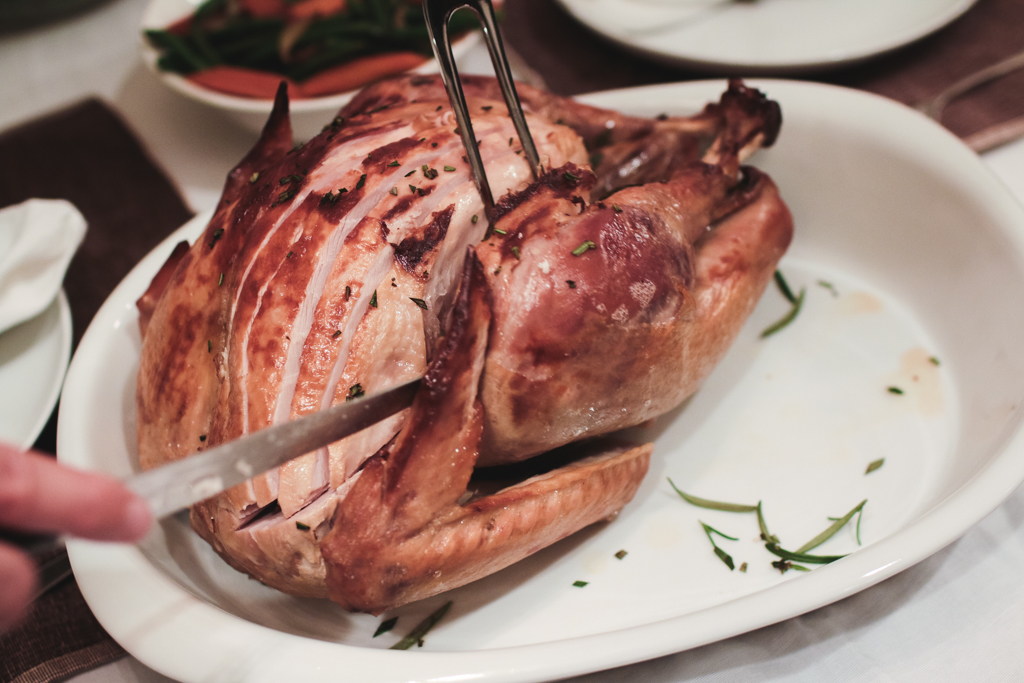 ---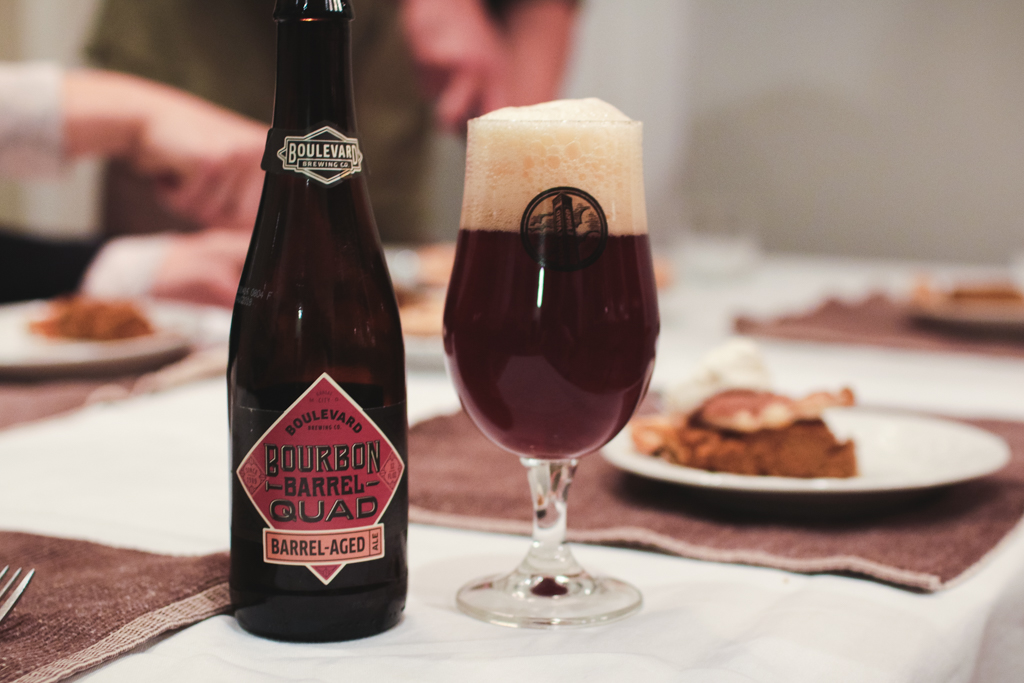 The Slow Sipper
Bourbon Barrel Quad, Boulevard Brewing Company
Belgian Quad, 11.8% ABV
Bourbon Barrel Quad is a Belgian strong ale aged in bourbon oak barrels for up to three years. This beer also has cherries added to the barrels during the aging process which, when combined with the bourbon flavors like vanilla, oak, and toffee, almost drinks like a Manhattan or Old Fashioned. Perfect for deserts like pecan and pumpkin pie, or, if you're living on the edge, with your roast meats during dinner. At 11.8% it's a slow sipper that can take the edge off any annoying guest(s) you've managed to put up with throughout the day.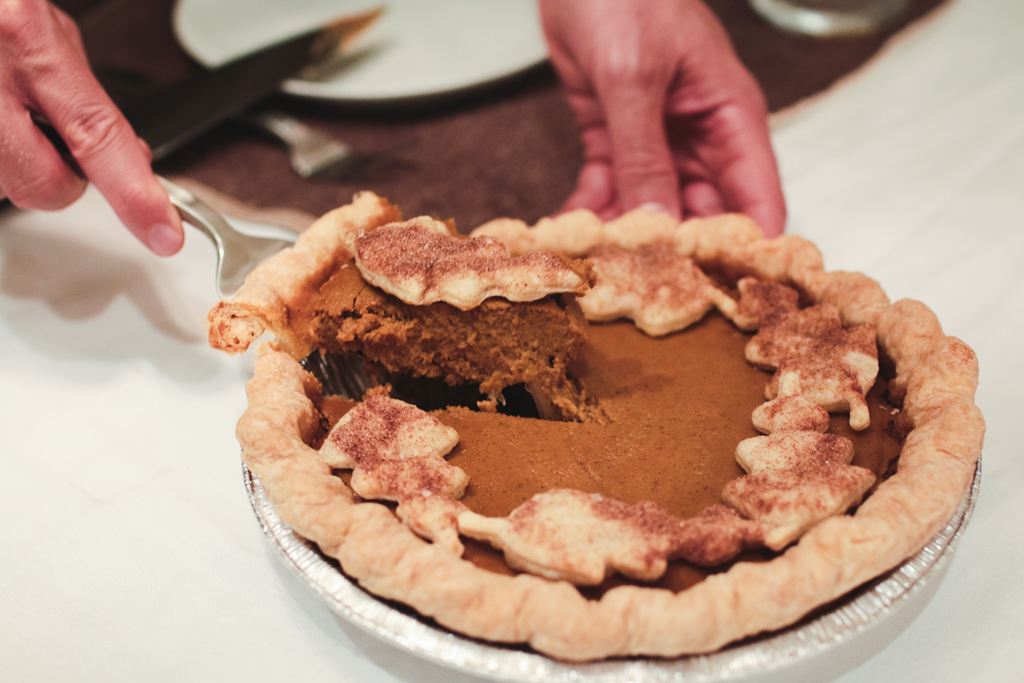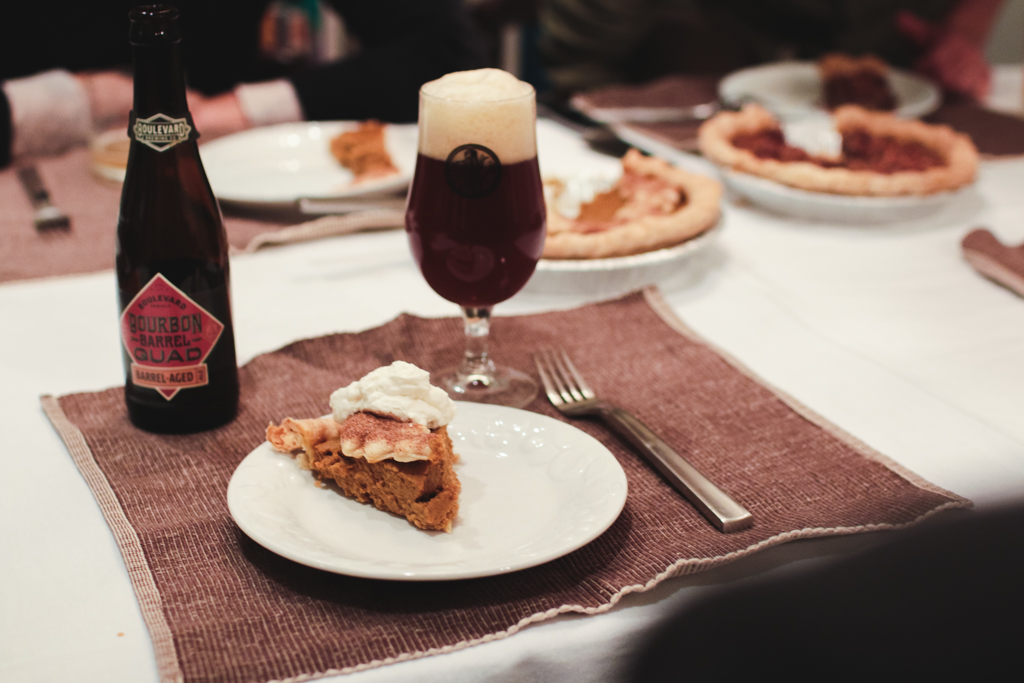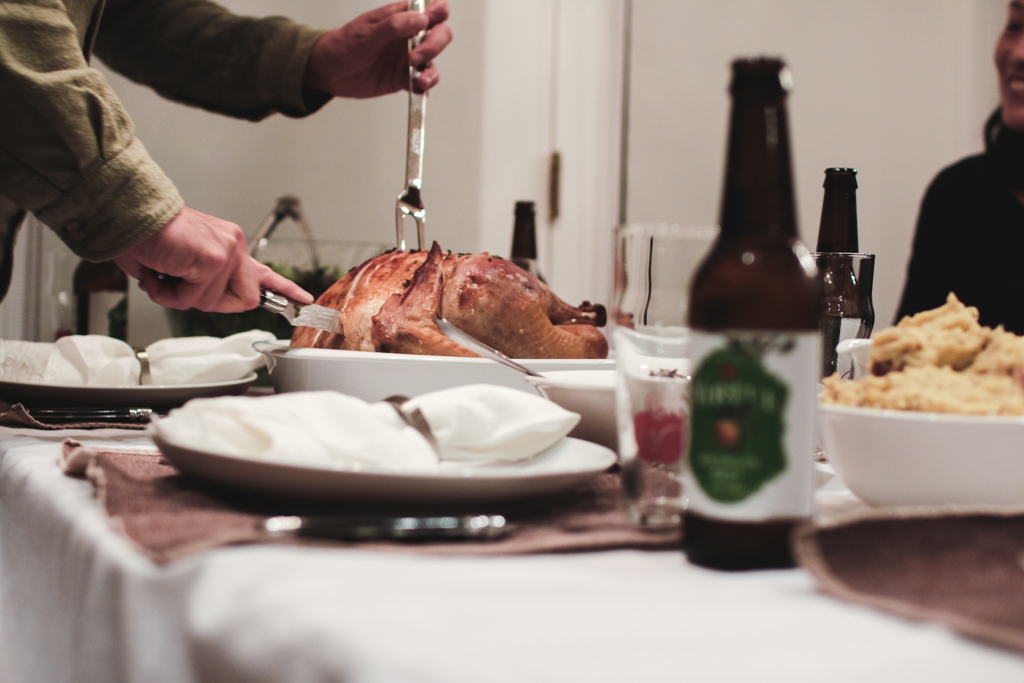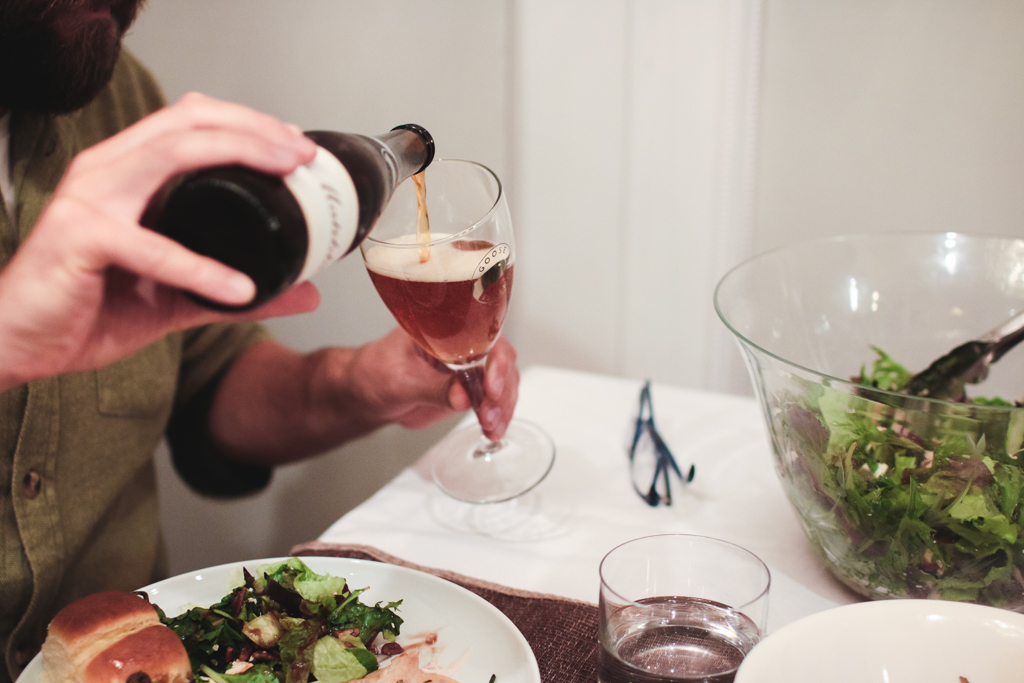 ---

---
Want to be notified of future Lakeshore Beverage Beer Blog posts? Sign up for the Lakeshore Beverage Email Newsletter!