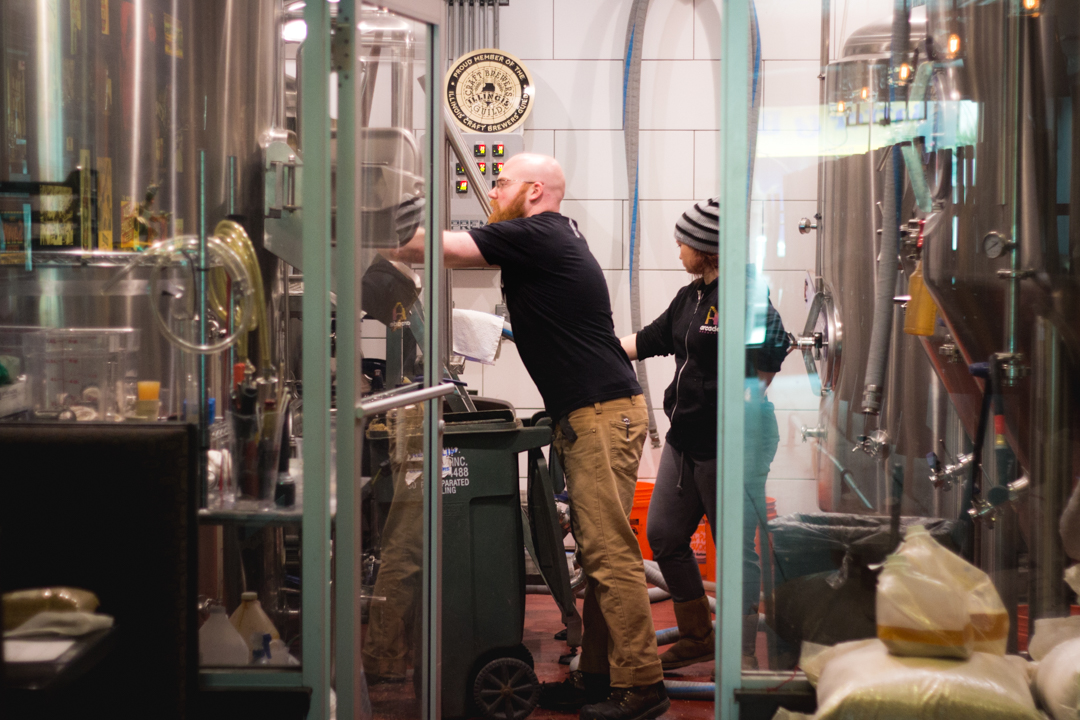 Let's be honest, January kind of sucks. After hearing every iteration of "New year, new ___" that's humanly possible, I think we're all just ready for springtime. Yeah? Yeah.
So alas, we put our hope in the only scientific reasoning that can truly tell us how much winter we have left: Punxsutawney Phil aka The Groundhog. That's right, Groundhog Day is right around the corner and we thought it only appropriate to celebrate with two of our favorite things: beer and movies.
Our friends over at Burnt City Brewing got wind of the idea and decided to brew a special beer inspired by the movie, Groundhog Day. The beer, appropriately dubbed, "Groundhop Day IPA" will be released in conjunction with a one-night-only screening of the movie at The Logan Theater on Thursday, February 2nd. Yep, it's going to be a party. And Bill Murray, if you're out there listening, you can come too.
We tagged along with Burnt City for the brew day of Groundhop Day IPA, a repeatedly hopped IPA.